Share
Issue Time

11-19-2019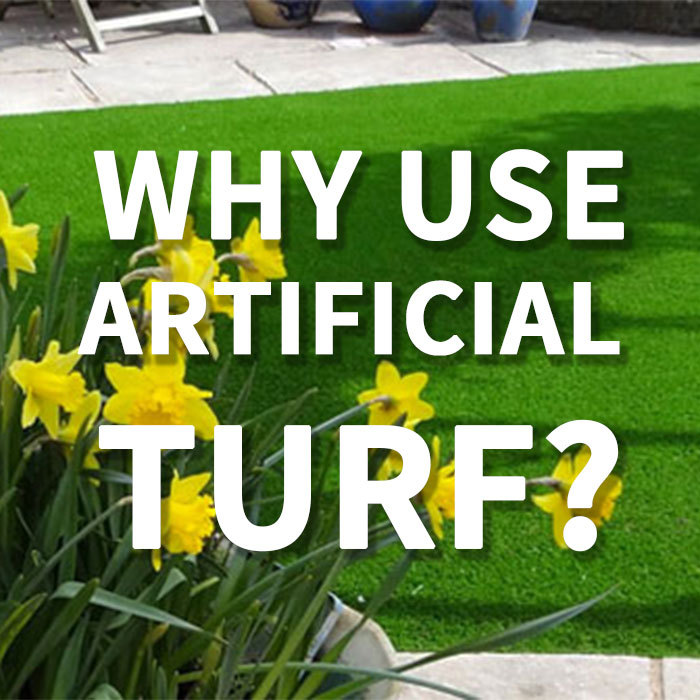 ● Artificial grass looks great in all weathers. This is because the weather has no direct effect on the appearance of the lawn. It will continue to be green, neat, tidy, and look great year-round no matter the weather.
●
Because it does not require much maintenance, it is more convenient for the owner. Artificial turf doesn't need to be watered, fertilized or mowed like real grass.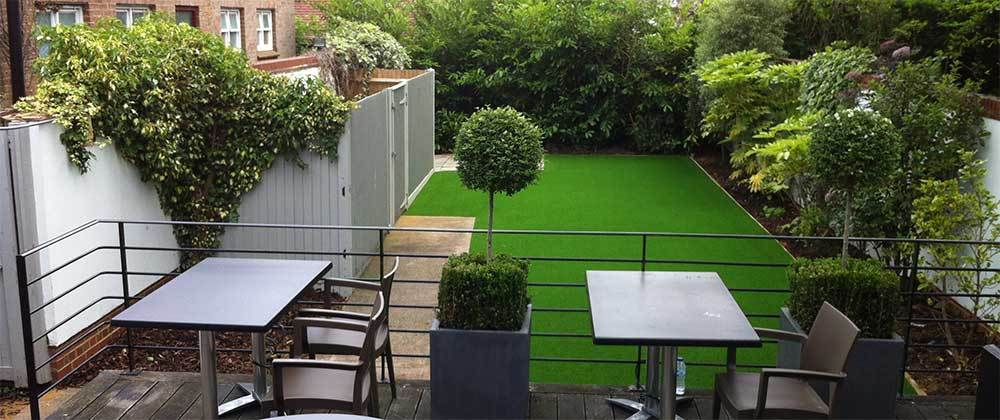 ● Spending less time maintaining your lawn means spending more time enjoying your garden.
●
Artificial turf does not require the use of a mower to mow like real turf. Lawn mowers are environmentally harmful and potentially dangerous. Since your artificial turf does not require lawn mowers to maintain, this reduces air pollution from lawn mowers and makes your lawn better for the environment.
●
The easy maintenance of artificial grass will benefit the elderly and disabled who may find mowing and maintaining lawns difficult. Artificial grass is ideal for use in nursing homes and retirement facilities
●
People who live long-term away from home, own a vacation home, or are often away for work and away from home can benefit from artificial grass, which doesn't grow like natural grass and therefore doesn't require any maintenance from the owner.
●
Artificial grass does not require watering like natural grass. This is better for the environment because it reduces water use. By reducing the use of hoses and sprinklers, you can save both water and your water bill.

● Artificial turf is pet friendly. It can't be dug up and spoiled by pets like real grass, so it will stay smart even if you have cats and dogs. It remains hygienic, unaffected by urine and easy to clean. This makes turf ideal for use in places like kennels. Also, the grass will not be damaged by the mud blocks dug up by the dog. Also, dogs love to play on grass, just like they do on natural grass. Animal waste can be easily removed from lawns with a light cleaner and water or our pet-friendly products.
●
The maintenance costs of artificial turf may decrease over time. This is because when you add the cost of fertilizers, pesticides, lawnmowers, hoses, scrapers, rakes, weeders, mowers, water and grass feed needed for maintenance, natural grass becomes expensive . This makes it more cost-effective than real grass over its entire lifespan.
●
The appearance of synthetic grass has improved considerably over time, and many high-end surfaces have a very convincing natural look. Our artificial turf looks and feels as good as the real thing. Which of ours? Best Buy Wonder Yarn is our most natural grass for most gardens.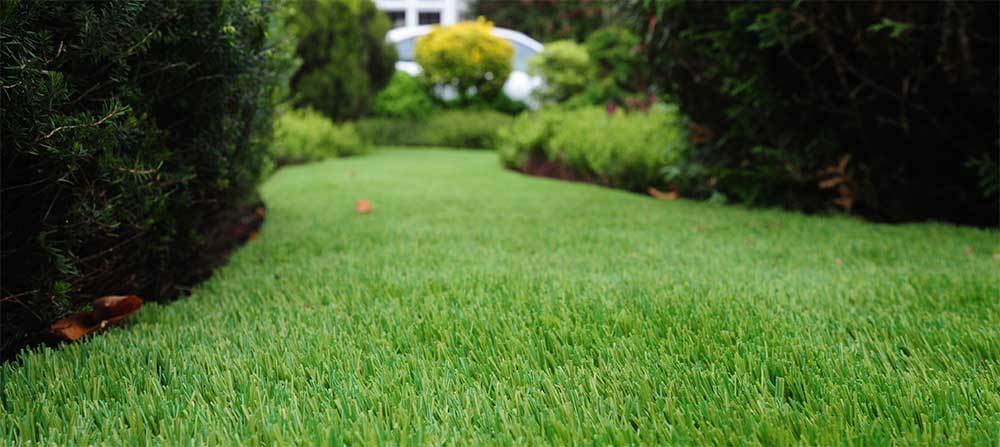 ● Artificial grass is also very beneficial for people with busy lives because it requires little maintenance. If you have little time for garden maintenance, a synthetic lawn is perfect because it requires no maintenance to keep it looking good.
●
It can be used regardless of the weather. For example, in sports, the weather does not delay players from using the lawn.
●
At high temperatures, artificial grass will not die or dehydrate like natural grass.
●
Artificial grass offers customers a wide variety of colors, piles, lengths, densities, textures, yarns and design options, which means you can choose from custom artificial grass to suit your needs and style.

●
Artificial grass is widely used. Not only does it look stunning in the garden, but it can be used for many purposes including decks, poolsides, roof terraces, play areas, offices, exhibition spaces, balconies, restaurants, bars, hotels, gyms, golf courses and events.
●
When installed correctly, artificial grass has excellent drainage properties (up to 60 liters/minute!) When it rains, it dries faster than natural grass in many cases.
●
Many people believe that natural lawns will be greener and more environmentally friendly. However, this may not always be the case. "In 2009, the Texas Commission on Environmental Quality found that one hour of gasoline-powered lawnmowers produced as much pollution as four hours of driving a car." Source: NationalGeographic.com
●
Artificial turf is UV stabilized and provides excellent sun protection. This means it won't fade or change color in the sun and will keep its vibrant green color.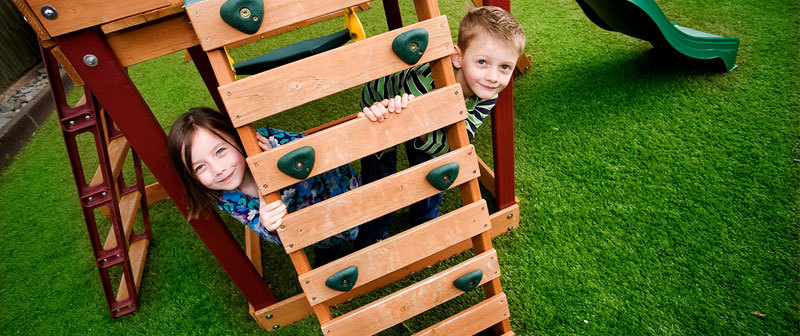 ●
Artificial grass is great for children. It's mess-free, soft, cushioned, great to play with, and doesn't require chemicals or pesticides, so it's safer. This is great for kids.
●
Many schools have now installed artificial turf to create a safe, clean environment to play and learn in outdoor classrooms.
●
Artificial grass is non-allergenic and ideal for hay fever sufferers. Grass pollen is a major cause of allergies, and artificial turf remains pollen-free so you can stay away from hay fever year-round.
●
Artificial grass is mud-free, so you can expect no more muddy footprints, muddy patches, no more dogs digging mud holes in the lawn, and no more dog paw prints entering the house.
●
It's ideal for shaded areas, as artificial grass doesn't need sunlight to stay fresh and healthy. Without sunlight, true grass can die, making shaded areas difficult to care for. Artificial grass does not turn brown, which makes it ideal for shaded areas where real turf is difficult to grow.

●
It is more resistant to weeds than natural grasses, so weeds are less likely to grow through artificial lawns than real lawns. You can actually get rid of weeds by applying herbicide film and applying herbicides.
●
It is very durable, with a life expectancy of around 15 years with normal use.
●
Compared to natural turf, artificial grass does not require chemical fertilizers or pesticides. This reduces ground pollution from fertilizers and pesticides and keeps your garden chemical free, which is better for the environment.
●
Thanks to its material, artificial grass remains pest free. On the other hand, natural grasses provide the perfect environment for bugs and pests, and you'll need to spend time, effort, money, and harmful pesticides to get rid of pests from your lawn.
●
Artificial turf is not as susceptible to turf disease as natural turf. Lawn diseases, such as Rhizoctonia, can destroy your real lawn and take time, money, and effort to defeat it.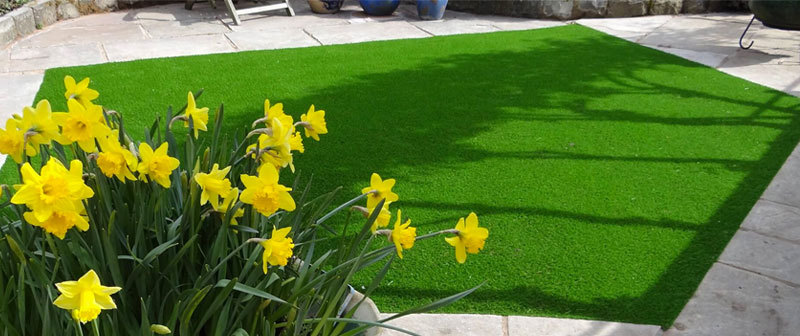 ●
Unlike natural grasses, artificial grasses are less susceptible to floods or droughts. Our turf drains quickly so it doesn't get flooded or flooded. Also, it doesn't need water, so it won't suffer from water scarcity or drought. It will stay alive no matter the weather.
●
Artificial grass is ideal for small spaces, such as roof terraces or small garden areas in large cities where outside space is limited. This brightens up seemingly unavailable spaces and enables them to be used for a variety of new uses.
●
Turf is easy to maintain. Just use a leaf blower, brush or rake to remove debris, and if the grass is dirty and needs cleaning, rinse it off with a cleaner and brush.
●
Artificial grass is very durable. It withstands wear and tear, is weather resistant, doesn't dry out, doesn't soak in water, and doesn't fall victim to pest infestations. It is stronger than real grass.
●
Our grass can be recycled at the end of its life cycle for reuse in other products. This reduces landfill and waste, preserves resources, prevents pollution and saves energy. This makes our artificial turf products highly sustainable and has a reduced impact on the environment.