Sports ground artificial turf renewal and maintenance
Share
Issue Time

2022/05/24
Summary
Everyone who invests in sports facilities knows that artificial turf is a major cost factor. There is a maintenance technique that is used regularly to solve all these problems.
Everyone who invests in sports facilities knows that artificial turf pitches are a major cost factor. Over time, the risk of slippage and injury increases for people exercising on it, and the damping performance decreases. On the other hand, the strands of grass were trampled so flat that they broke much faster than expected. There is a maintenance technique used on a regular basis to address all of these issues, and the cost of this technique is clearly worth the cost of replacing artificial turf.
What should be considered when using artificial turf?

There are two different artificial sports turf mounting systems. Infill artificial sports turf is found more frequently. In this case, fine rubber particles between the bristles provide the same level of damping and stability. In recent years, more and more people are using unfilled artificial sports turf systems, in which smaller support bristles take over the function of the particles. As far as artificial turf costs go, infill systems are also more expensive to maintain, as only expensive specialized machines can suck in particulate matter, separate it from the dirt, and return it back. Large communities can invest in such technologies, while smaller communities often work with service providers.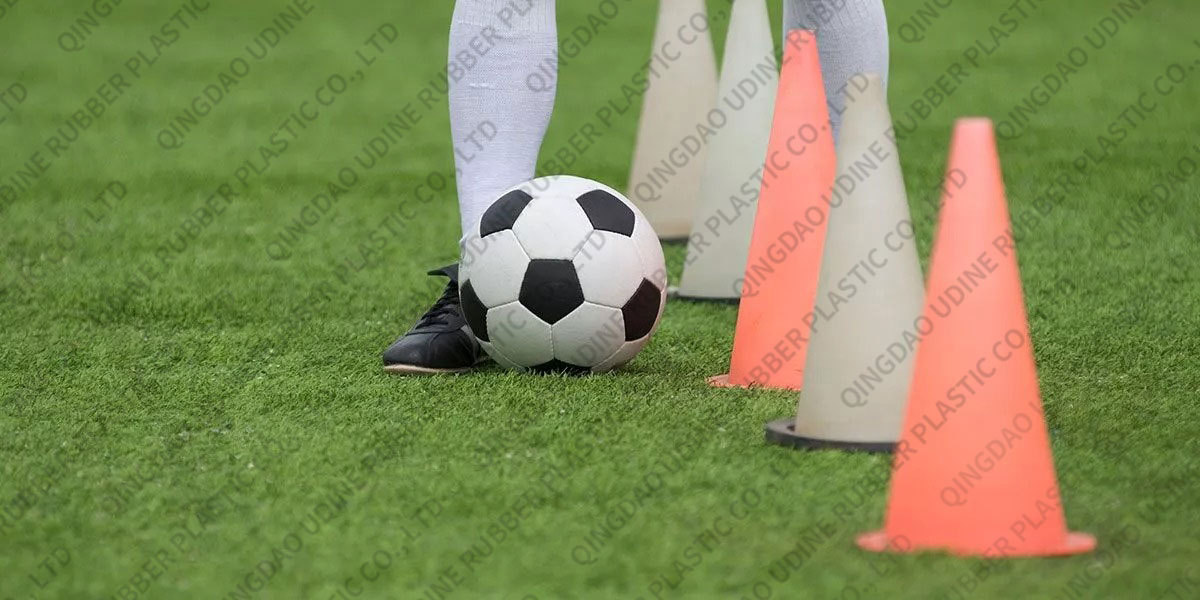 Those who rely on unfilled systems opt for more sustainable alternatives that protect the environment and significantly reduce the workload when it comes to artificial sports turf maintenance. This means that the higher cost of acquiring a sports turf will also pay off over its useful life. Thanks to artificial turf kits on the market for general sweepers, hard surfaces around sports fields can be cleaned with one machine, just like the artificial turf itself. When cleaning your lawn, simply replace your standard brush with an artificial grass brush.
Athletes and Equipment at a Glance: Maintenance

Stones, leaves, street grime and hair can get caught on the lawn over time, increasing the risk of slips and accidents. Damping performance to avoid injury also deteriorates. Maintenance of artificial turf after installation ensures cleanliness, like massaging bristles. As with the grain of the leather with a brush, the bristles should be against the grain. Importantly, a fixed grid for the main brush is possible. As a result, the contact pressure is continuously reduced and not too much pressure is applied at any point.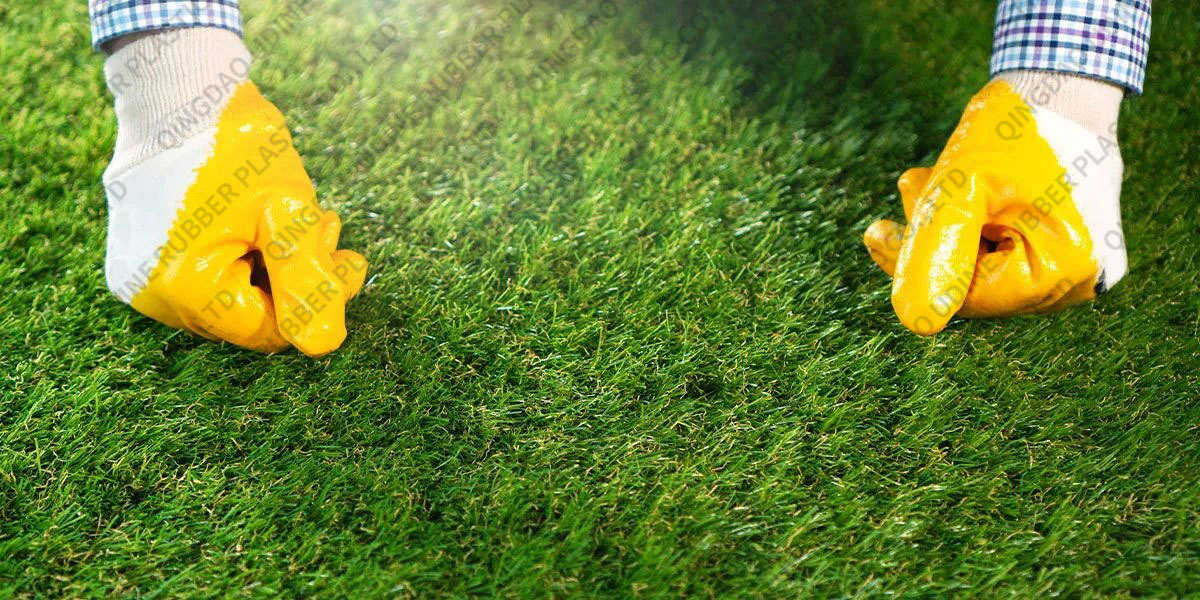 If you've gone through the process of installing artificial turf yourself, here are some tips to protect your lawn as well. For example, the side broom is placed horizontally and can only be used at the edges, as it can only be there to clean and pick up leaves or stones. It would rather put pressure on the lawn itself. The surface can then be treated row by row with the side brush raised. Due to the high speed rotation of the main brush, it must not run in place and the steering wheel of the riding machine must not be turned while standing.

Think again: How to protect artificial turf

Finally, a very important aspect is the maintenance of the entire system. For example, if the outside areas are regularly removed of loose dirt such as leaves, gum, paper, sidewalks and parking spaces will be clean, and the amount of dirt on a playground artificial turf will be significantly reduced. Thanks to the wet sweeping function, the sweeper can also be used in bad weather. Usually a surface cleaner with a working width of 30 to 50 cm is used. This enables large-area coverage and can largely eliminate the need for cleaning agents. Because the impact force and corresponding water volume from the high-pressure powered nozzles are usually sufficient for cleaning. The waste water then enters the sewage system through a drain. To further reduce working time, equipment bays with rotating beams are available for large railways.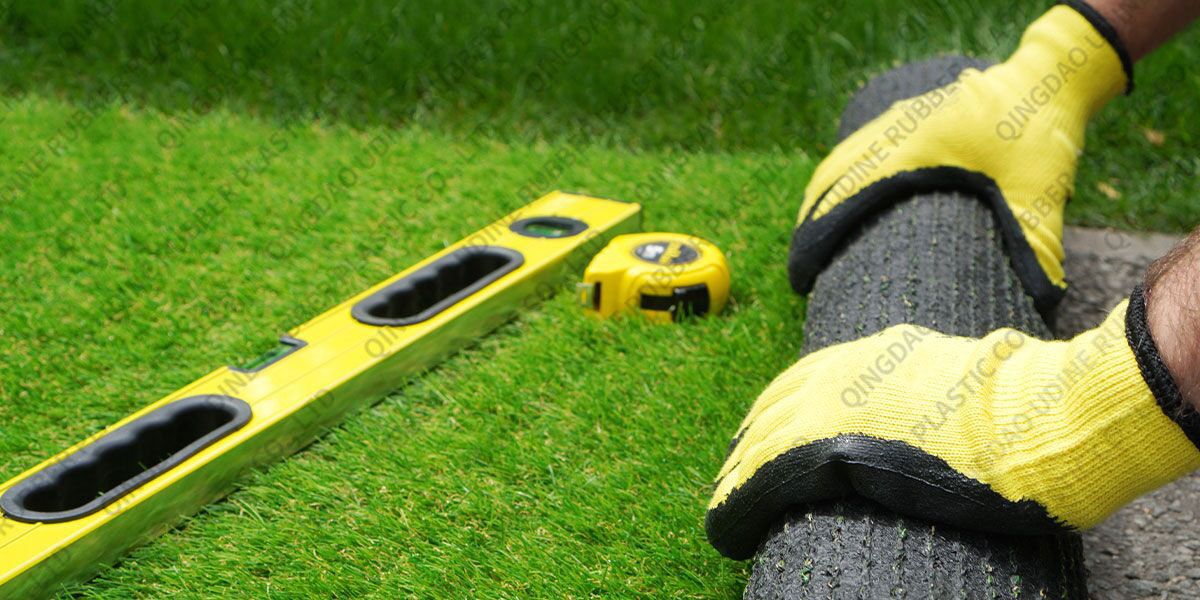 Especially the maintenance of unfilled fields where artificial grass is laid in the cheapest way can be easily guaranteed with little investment and combined with the maintenance of the whole system so that sports can be fun in the long run . After the artificial turf installation company has cleaned the artificial turf, the sweeper should be serviced. The filter must be cleaned using the cleaning mechanism provided, and then the falling dust is collected in the dust collector. The container can then be removed and emptied. The lint filter can be cleaned with a hand broom or vacuum cleaner. Roller brushes and side brushes should be inspected for wrapping tape or film that needs to be removed. Dirt on the side brushes can also be removed with a hand brush.

Why should you choose Udine garss?
When you choose Udine grades, you will work with a company with a good quality record and more than 20 years of manufacturing innovation. We are proud to support the quality control of every grass product.
Although our products are not the cheapest in the market, they have exceeded your expectations in all aspects. We are one of the largest wholesalers of artificial turf in the market. For more information, please CONTACT US to arrange an appointment.