13 Reasons To Use Artificial Grass For A Padel Court
Share
Issue Time

2022/11/08
Summary
Although artificial grass can save a lot of time and money, it is important to know that at least some maintenance is required.
Obsessed with padel? You are not alone - padel is one of the fastest growing sports in the world, especially in the UK. First invented in Mexico in 1969, it made its way to Spain in the 1970s, where it first caught the attention of the British diaspora. Today, there are more than 6,000 regular padel players in the UK, and the LTA padel aims to increase the number of public pitches from 165 to 400 by the end of 2023.

Whether you are considering adding a padel court to your home facility or your commercial facility, the surface is one of the most important factors to consider. Our professional artificial turf for padel court is designed to create the best possible playing experience for this fast-moving sport. Here's why choosing artificial grass for your padel court is an excellent investment:

The pitch used to host the World Padel Tour (the most respected event on the professional padel tour) in Spain is an artificial grass pitch. Artificial turf is the preferred choice for most artificial sports surfaces as it offers the best combination of function, performance, ease of care, comfort and aesthetics. Artificial turf ensures that athletes experience a high level of grip underfoot without causing injury or hindering the quick movements needed to play padel at the top level (or for fun).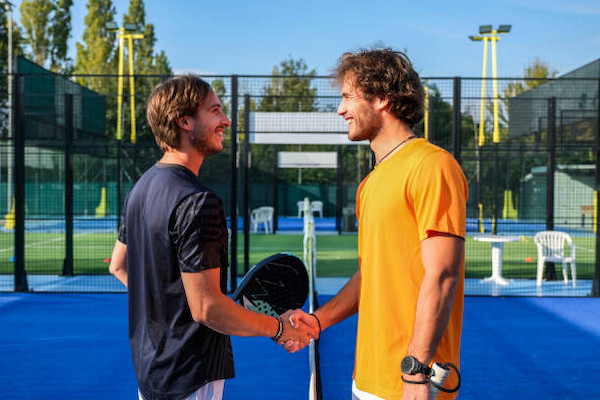 Artificial turf has come a long way, and even sports artificial grass looks like natural, well-manicured grass. Because of the range of shades of green and the way they reflect light, we use special fibers that look realistic. Unlike real grass, it doesn't get mottled, brown in winter, or need mowing, so you really get the best of both worlds.
That said, if you want to mimic the look of the bright blue cricket pitch in the World Padel Tour, that's possible too!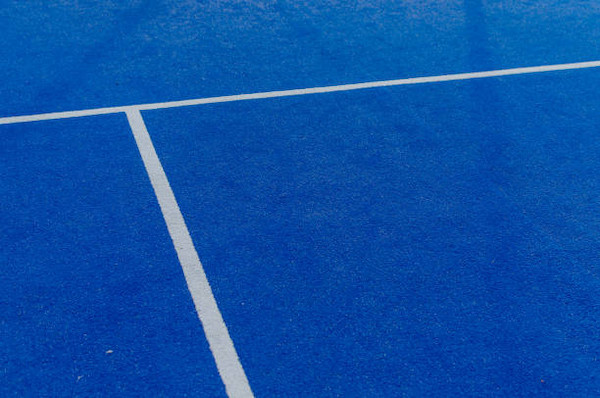 3) It's Designed for Your Performance

Artificial turf for sports fields is designed to aid your performance - allowing you to perform at your best, regardless of your footing. The artificial turf has a high level of shock absorption and does not change underfoot even with heavy use. This reduces the risk of injury, which is critical no matter what level you play.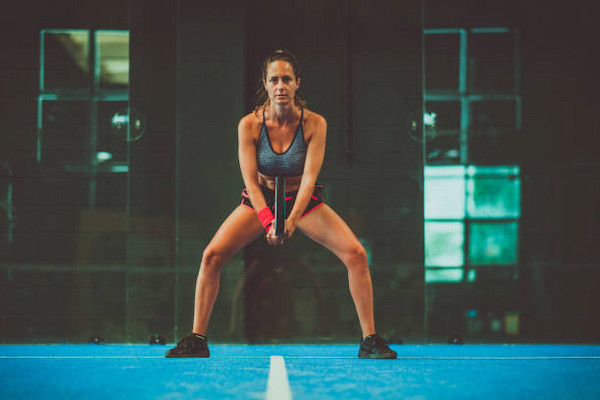 4) It Doesn't Interfere with the Ball

The surface you choose needs to provide natural spherical interaction, and artificial turf does just that, providing regular bounce in any area of ​​the court. This means your opponents can't blame the uneven ground for not playing as well as they hoped!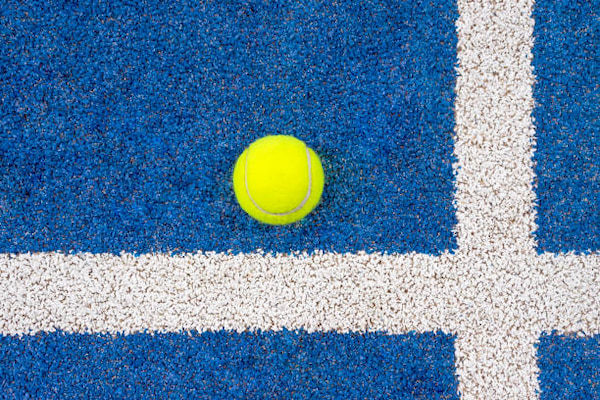 5) It's Incredibly Durable

Artificial grass is incredibly durable, meaning it will continue to deliver its incredible performance qualities and looks for years to come. In high-intensity environments such as sports clubs, artificial turf will last for 4-5 years before showing visible signs of wear, and longer in private settings.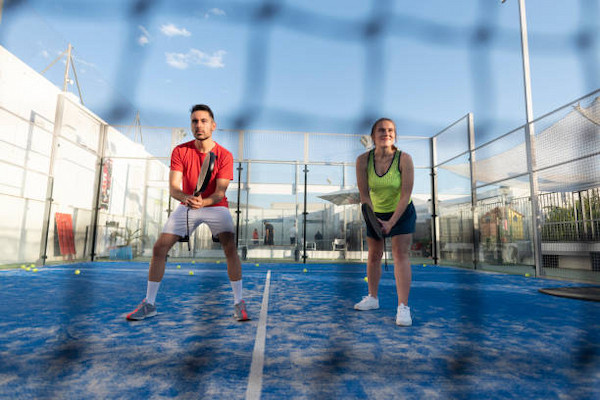 6) It's an All-Weather Surface

While casual players might not go out and train on a rainy day, the more serious of us will, and wouldn't it be nice to have such an option? Artificial grass allows you to do just that - it's free draining so you can hang out after a heavy rain, and playing on it won't leave you with mud clumps in the grass to fix. Likewise, hot, dry weather won't make your court feel like concrete.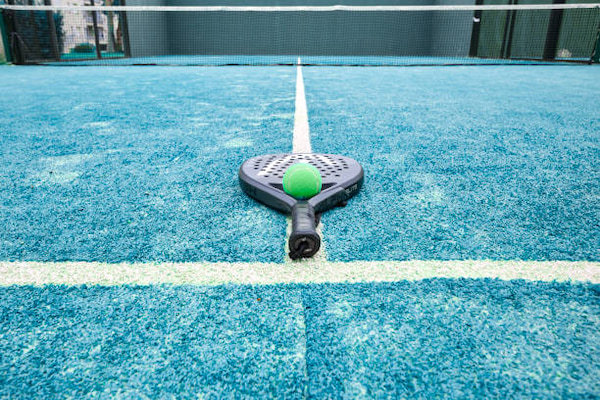 7) You Get Incredible Value for Money

Padel courts are small at 10x20m or 6x20m and offer two advantages:
1. Install one almost anywhere
2. You need fewer materials to make one
This means, you'll be able to get the best quality artificial turf used by professionals without breaking the bank. Although padel courts have more complex walls than tennis courts, padel courts are generally less expensive to build.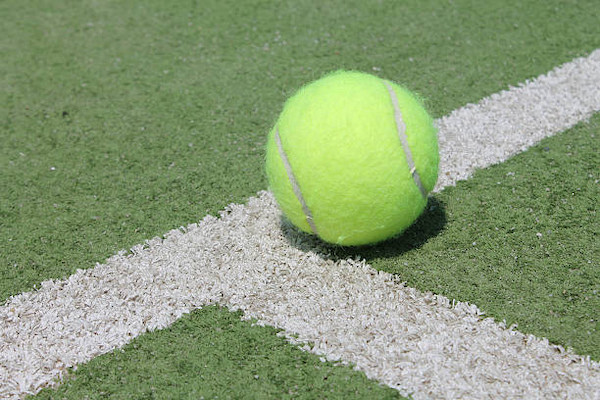 8) More Environmentally Friendly

Artificial grass is more environmentally friendly than other artificial surfaces, and generally more environmentally friendly than grass. Maintaining a short, mowed, performance-ready lawn takes a lot of work—it requires watering, fertilizing, and spraying with weeds and pesticides during the dry weeks, all of which can be harmful to the environment.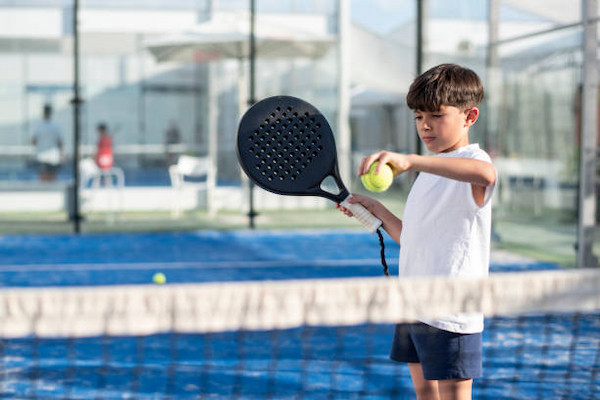 Artificial turf padel courts require little maintenance to stay in top shape. If they are installed correctly, your artificial turf pitch will only need to be brushed and removed occasionally of any fallen leaves, branches or petals, especially in the fall and winter. If your pitch is likely to be dormant during the coldest months of the year, make sure you go out regularly to remove leaves so they don't turn into sludge and become harder to remove.
Artificial grass padel courts can be used all day without any maintenance - ideal for padel clubs.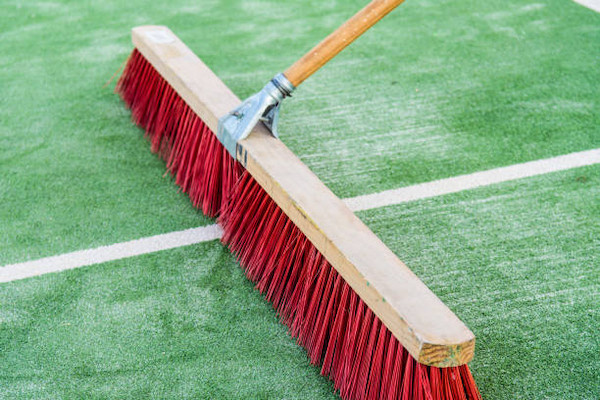 10) Less Likely to Get Injured

As we mentioned before, artificial turf for cricket pitches provides some cushioning and shock absorption to protect your joints as you move around. The soft feel of the artificial turf also means that if you trip or fall while diving for the ball, you won't get scratches or friction burns from slipping on the grass like other artificial turfs do.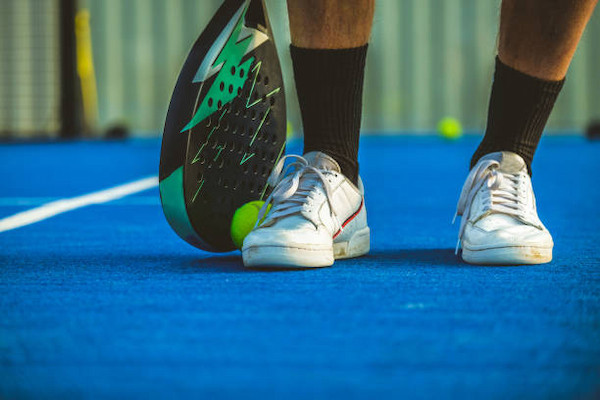 11) Installation for Artificial Grass Padel Courts is Easy

While we always recommend having a professional install the artificial turf when you're working on a sports area (to make sure everything is level and ready to play), it's quick and easy to install.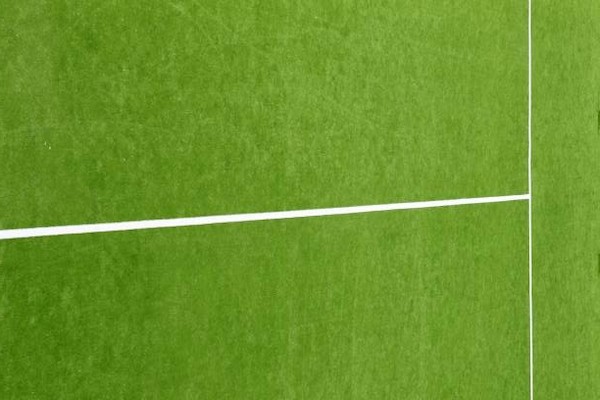 Artificial turf is UV resistant and will not fade even in direct sunlight. This means that after many hot summers, it will have the same bright color as when it was installed.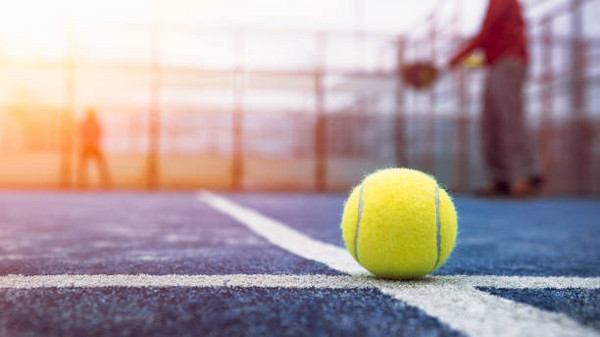 13) Indoor or Outdoor Installation

We are leaning towards outdoor installations in this article, mainly because many people have padel courts installed in their home gardens, but don't forget that you can also use artificial grass for indoor padel courts. Using it indoors doesn't require any additional maintenance - in fact, it probably requires less!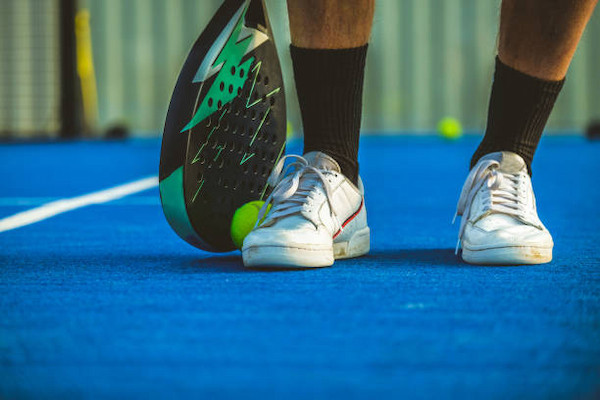 Are you looking for the best artificial grass?

Are you looking for the best artificial grass for your garden? UDINE GRASS is committed to providing the highest performing artificial grass for home sports fields and more. As one of the world's leading suppliers, our grasses are specially developed through years of research and innovation.
Our UDINE artificial grass stands out from the crowd, ensuring you can enjoy the best solution for your tennis court. You can
contact us
and
get a free sample
, we guarantee a quality solution to ensure players can play their best games, and you won't have to deal with lengthy and expensive maintenance schedules!