10 Ways to Create a Low-Maintenance Garden
Share
Issue Time

2022/11/15
Summary
Although artificial grass can save a lot of time and money, it is important to know that at least some maintenance is required.
Having a garden where you can relax is one of life's true joys, yet many people find that their garden causes them far more stress and frustration than relaxing. If gardening isn't your thing—or just doesn't have the time right now—looking at your garden can make you feel like there's another thing on your to-do list.

The good news is that you don't have to choose between a fully paved garden with no greenery or an out-of-control mess - if you use the tips we're about to share with you, you can create a space you really love and find either Whether it is midsummer or severe winter, it is a joy to use or look at.

1)Limit Flower Bed Size & Limit Plant Variety

The first thing to do is to give serious consideration to the size of any flower beds you have. Many have large flower beds 3 or 4 feet wide, which is plenty of room to fill and maintain if you don't want it to become a mess of weeds and plants. Instead, consider having a flower bed that's only 1 or 2 feet wide, as it's easier to manage.
Once your flower beds have reached a manageable size, limit the types of plants in your garden. It is best to choose around five varieties so that you can easily understand the requirements of each and get a good sense of the several.
It also means you'll be able to identify weeds without a second thought so you can get rid of them before they spread.
Low-maintenance plant varieties include:
·Geraniums
·Bulbs, like alliums, crocus, daffodils, lilies, nerines, and snowdrops
·Wildflowers
·Erysimum 'Bowles' Mauve'
·Holly
·Exotics, like yucca and dasylirion
·Bergenia
·Abelia
·Succulents
·Ornamental grasses
·Pittosporums
·Cotoneasters
·Mahonias
·Helianthemums
Pieris
Euonymus
Viburnums
If you think you might forget to water your plants, choose plants that are highly drought tolerant and will still thrive in full sun. That way, even if you forget to go outside and water them, they should be happy until the next rain.
If you're not sure what to plant in your garden, use Gardeners' World's plant finder.
2. Use an Artificial Lawn and Paving

One of the most time-consuming and difficult things to maintain in a garden is the lawn. In summer, it needs pruning once a week, if not multiple times, and regular border trimming by careful cutting. Unless you want to turn your garden into grass (great for insects and wildlife, but not for everyone!), the lowest maintenance lawn alternatives are artificial turf and paving.
All paving requires a little sweeping, and artificial turf is no different! To maintain artificial turf, if you have pets using it as a bathroom, just remove debris and wash it frequently to keep it clean, like any hardscape. Rainfall will do most of the work for you!
Paving gives you a great space to add outdoor furniture and decorate with potted plants, the artificial turf will keep looking great and is safe for children and pets year round with very little maintenance required.
For your patio, choose metal garden furniture that can be left outside without damage from harsh weather conditions and can be easily wiped clean.
Artificial turf is also the perfect play area for your children. Sand, although a popular play material, can be found everywhere and can quickly make your garden look messy and take up too much of your time cleaning it up. With a patch of artificial turf, your child's play area will look tidy and keep your garden (and the kids!) clean.
Make sure that any hardscape you choose has some resistance to algae, which will turn it green so you don't have to worry about spray cleaning too often.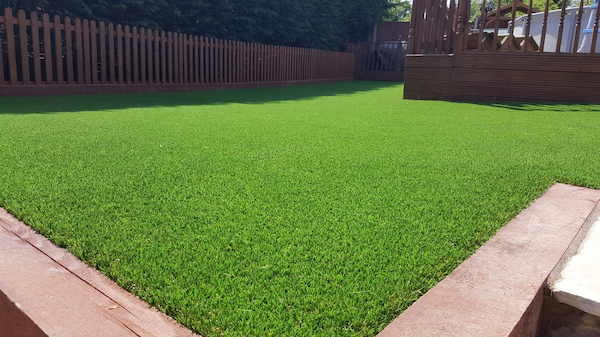 If you want your garden to be mostly paved or covered with artificial grass, consider "pocket beds," where you add strategic breaks in your hardscape to add a small bed area. Small round or square flower beds combined with paving require little maintenance and give your garden a very modern look.
Pocket beds like these will keep your garden from looking lifeless and your plants surrounded by hardy or artificial weeds that won't break through easily.
With a smaller planting area, your plants are more likely to completely fill the bed, naturally preventing weeds from growing and reducing your workload.
If you want to go really low maintenance, plant hardy shrubs that are pretty much self-care in these sparsely planted areas.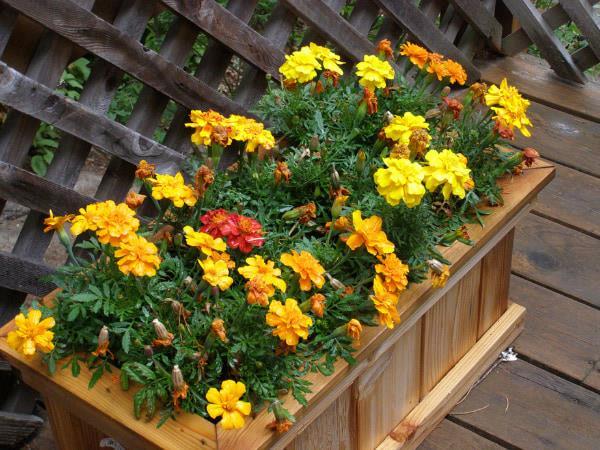 If you just have limited time to care for your garden, especially weeding, you may want to consider top dressing your flower beds. This is where you cover the soil with a layer of something to keep weeds out. You can use chipping, mulch, slate, or gravel to make everything look pretty.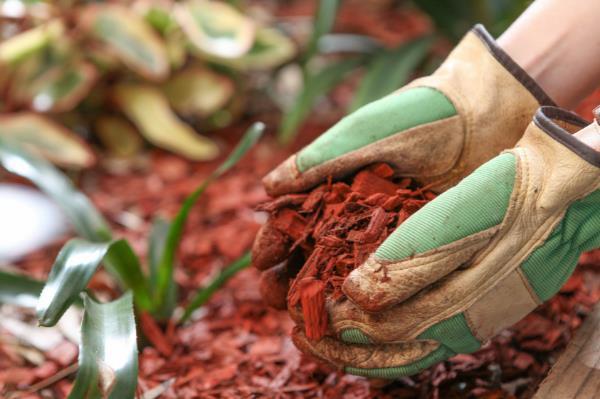 In addition to choosing only a handful of different plants, you should avoid a few plant types to create an easy-to-maintain garden.
You should avoid annuals such as bedding plants and tender plants that require a lot of care to survive. You should also avoid seeds, as they require special care to help them germinate and grow, and vegetables, as they can be very finicky.
You should also avoid plants such as delphiniums that require lofting, and climbers that can quickly take over the garden without careful direction and maintenance.
These tips work in pots and hanging baskets too - many of the flowers that come in ready-made hanging baskets are so delicate that they'll dry out in the sun if you forget to water them on a hot day.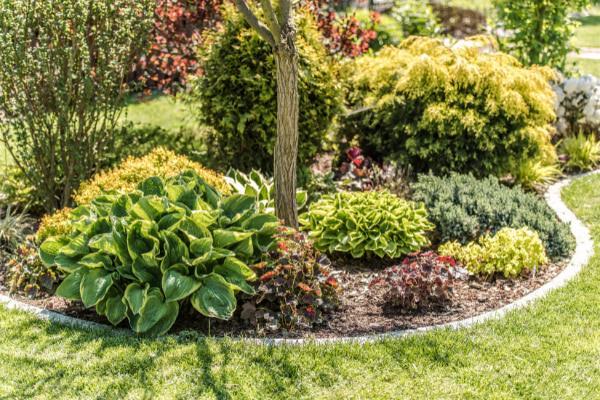 If you want to get rid of regular flower beds and soil completely, but don't want to have a plant-free garden, you should consider adding a rock garden to your space. This feature looks visually appealing, and it's pretty much left to itself.
Just plant some alpine plants and succulents and surround them with large rocks and small pebbles to completely cover the soil. This will give your garden interesting texture and keep weeds at bay. Just make sure you stick to natural colored stones and pebbles so that it looks natural and not like a kid's fish tank.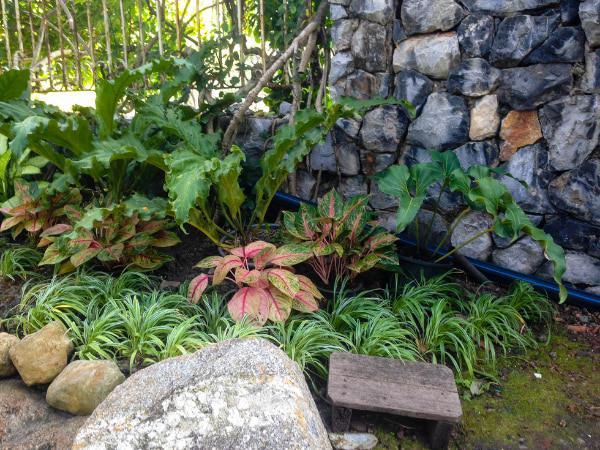 If you like the way flowers look, but want them to take care of themselves, then wildflowers are the answer. You can find several wildflower seed mixes that can be thrown almost into the soil, or even into the grass, and left to fend for themselves. Wildflowers don't require any maintenance, and they're great for bees, butterflies, other insects, and wildlife -- great if you'd rather sit on your patio and watch the world go by than provide space for running kids and dogs.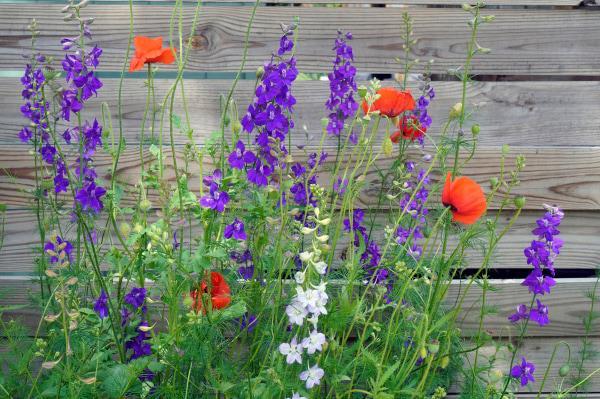 Using raised beds, whether on existing soil or hardscape, can help you better control your plants. Raised flower beds will stop them from spreading and create interest by adding height to the garden. You'll also be amazed at how much more you'd rather be gardening - often bending over and spending time on our hands and knees made us give up gardening in the first place!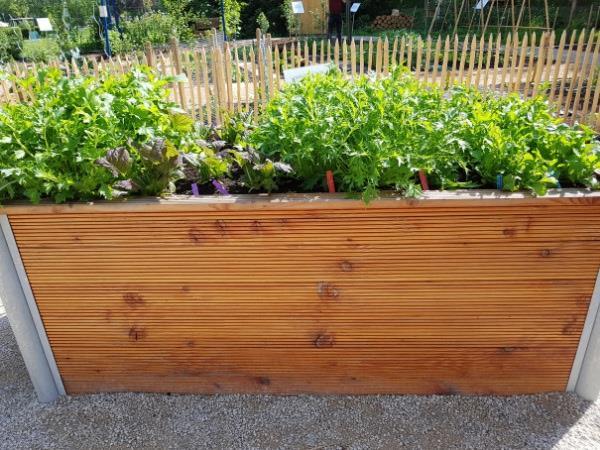 When selecting specimens, be sure to stick to mature plants, as they are better suited to filling spaces, making sure they take root before weeds take over. Seedlings and saplings are easy to weed out in their early stages and are more difficult to care for.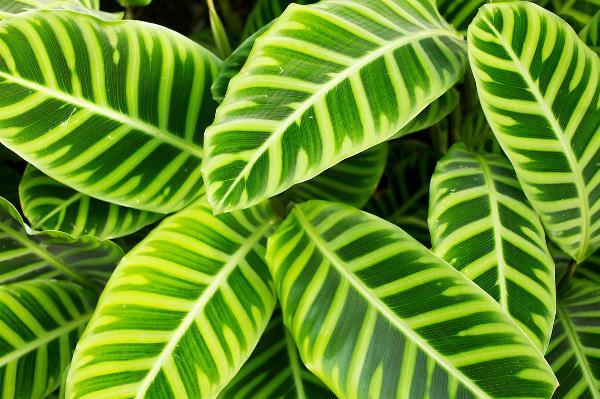 10) Choose Attractive Fencing

Fencing around your garden is as important as any other aspect of your outdoor space. If you have an unsightly fence, you'll be more inclined to try and cover it up with live plants, and while they look nice, they can quickly become difficult and time-consuming to maintain. If you can afford it, it's well worth upgrading your fence to something in your preferred style and color that coordinates with the rest of your garden. If that's not possible, check out faux green siding, artificial hedges, and even use a few mirrors to reflect your garden space back at you instead of the side of someone else's house or the orange-toned neighbor's fence.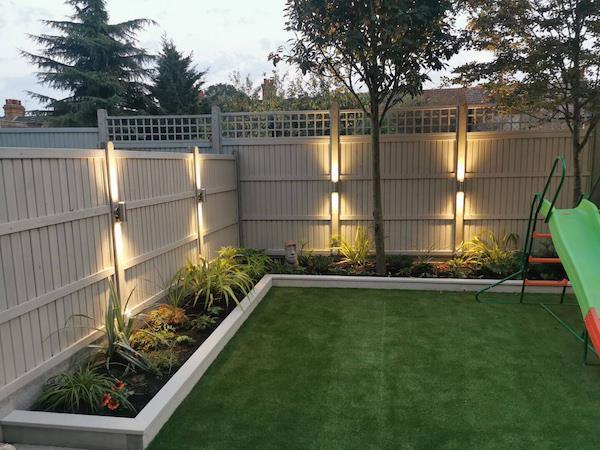 Creating your own low maintenance garden comes down to doing less work than simply covering your garden with unsightly concrete. By creating narrow boundaries and adding artificial turf, you can create an attractive and functional low-maintenance garden where you can relax and spend time with family and friends. At UdineGrass we can provide the very best artificial turf for your low maintenance garden, no matter the size and design. Get your free sample of UdineGrass today to see how realistic our artificial grass looks and decide which is right for you.

Are you looking for the best artificial grass?

Are you looking for the best artificial grass for your garden? UDINE GRASS is committed to providing the highest performing artificial grass for home sports fields and more. As one of the world's leading suppliers, our grasses are specially developed through years of research and innovation.
Our UDINE artificial grass stands out from the crowd, ensuring you can enjoy the best solution for your tennis court. You can
contact us
and
get a free sample
, we guarantee a quality solution to ensure players can play their best games, and you won't have to deal with lengthy and expensive maintenance schedules!