How To Choose The Best Garden Furniture For Your Garden
Share
Issue Time

2022/11/29
Summary
Although artificial grass can save a lot of time and money, it is important to know that at least some maintenance is required.
Your garden should be an extension of your home, not just an outside space you use when the weather is at its best. Unless you have the greenest of thumbs, the best way to make the most of your outside space is with quality landscaping and high-quality garden furniture.
Whether you've already designed your garden and are looking for the finishing touches, or looking to completely overhaul your garden, we've got some great ideas for you.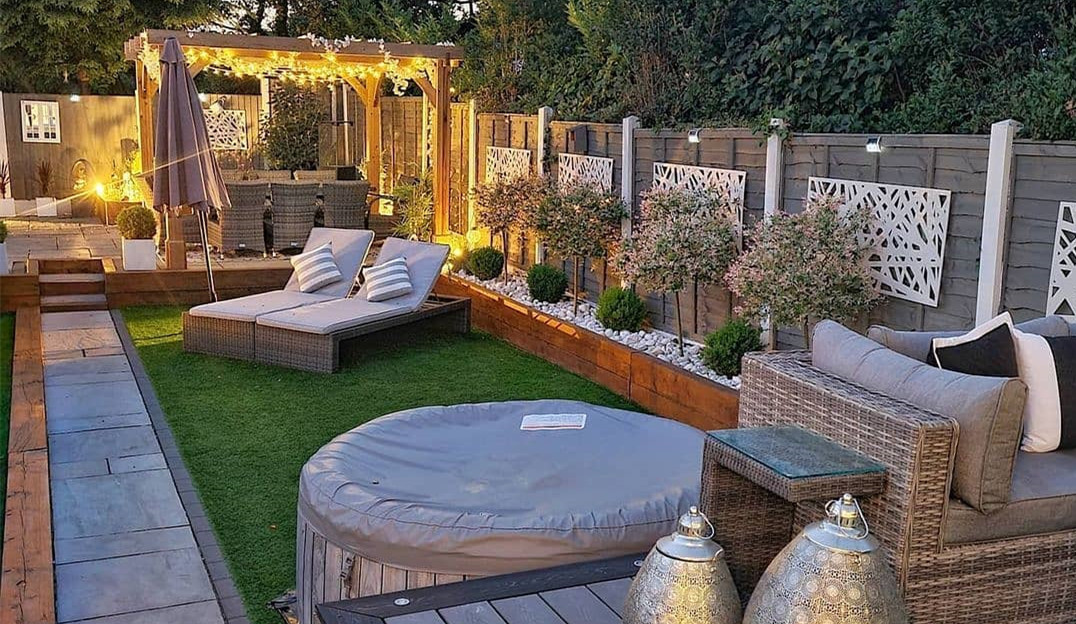 Can I put garden furniture on artificial grass?
Yes, you can! No matter which artificial grass you choose, you will have no trouble placing the garden furniture of your choice on the artificial turf. However, you need to keep some key things in mind:
①Avoid furniture with sharp edges – this is usually not a problem if you are buying quality solid wood garden furniture, but it is something to keep in mind if you are looking at metal furniture options. Remember that there is a lining underneath your artificial turf holding it together, so using and moving sharp furniture can damage your artificial turf.
②Not all artificial grass bounces back - leaving heavy garden furniture on the lawn for long periods of time can damage the fibers, or at least cause marking over time. Investing in high-quality artificial grass will help avoid this; UdineGrass makes it bounce back from foot traffic and garden furniture and the UK's most resilient artificial turf.
③Whether you use UdineGrass or another brand, it's a good idea to move your furniture every once in a while to preserve the fibers.
④Keep grills and fire pits away from grass—remember, your lawn is made of plastic, so it might melt in extreme heat. UdineGrass is fire resistant, so odd sparks won't ignite your grass, but it's not worth the risk of ruining your beautiful lawn. If you decide to bring a grill to your lawn for a party, consider buying some inexpensive patio boards from your nearby hardware store and laying them down first.
How can I pick the best garden furniture for my patio, deck, or lawn?
The task of redesigning and decorating a garden or patio area, no matter how big or small, can seem daunting. To save you from feeling overwhelmed, here are a few simple steps you can take to create the garden of your dreams:

Make a list of all the furniture you need

Consider the function you want your outdoor space to serve. Do you dream of using your garden for dining and entertaining during the warm summer months? Are you planning to invite the whole family over for a BBQ? Are you imagining yourself sunbathing? Or are you looking to create a luscious zen garden where you can read and meditate amidst potted plants? Make a list of the activities you want to use this outdoor space for, and use this list to establish what type of patio furniture you'll need, especially if you have multiple seating areas.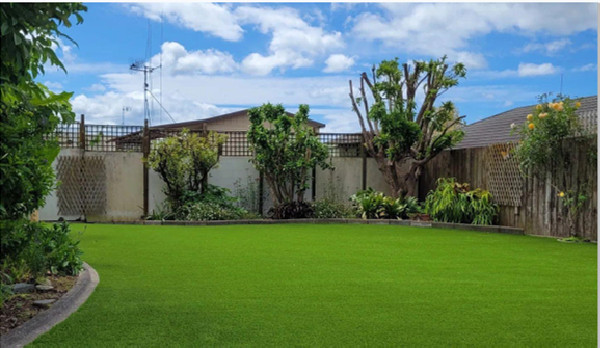 Try out garden furniture in person if you can

While visiting a physical furniture store isn't always possible, it's a good idea to take a closer look at the furniture you're considering buying, if possible. Take the opportunity to sit down for a few minutes, not a second. Try to imagine what it would be like to sit in this piece of furniture for an evening. If you're buying furniture online, look for companies with good return policies.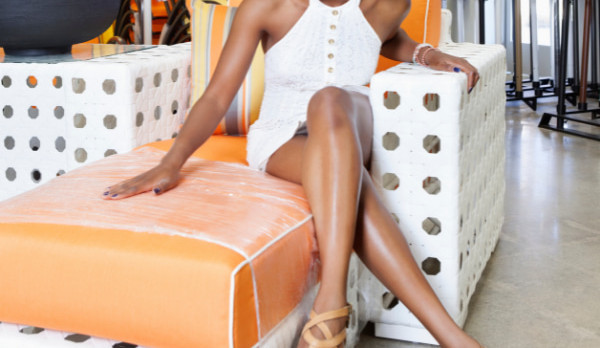 Buying complete matching sets will ensure all your furniture looks harmonious, but it's not always the best way to score a deal, and it might not be possible if you're buying several pieces that you've already fallen in love with. If you're buying a single piece, ask yourself the following questions:
Does this [
al fresco dining table
] look good by itself? Is it worth the money?
Will this [side table] match or conflict with the patio/patio/artificial turf?
Is this [chair] comfortable enough for dinner parties, barbecues, or relaxing afternoons during the summer months? This is especially important because it's so easy to choose something that looks good but has a sore back half an hour later!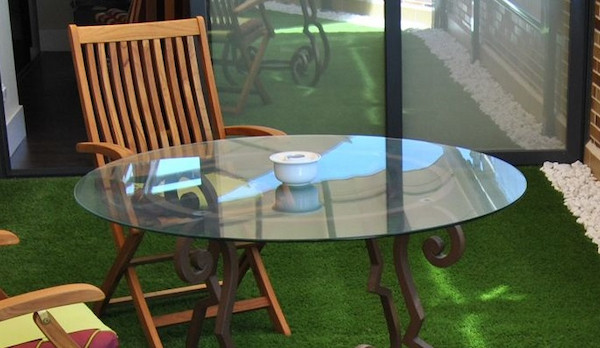 Consider if you'll leave it out year-round, or store it over winter

If you don't plan to use your furniture year-round, you'll want to choose furniture that's well-treated or made of water-resistant materials like plastic or metal. If you plan to store it away, consider whether you need to invest in something that folds into a small space.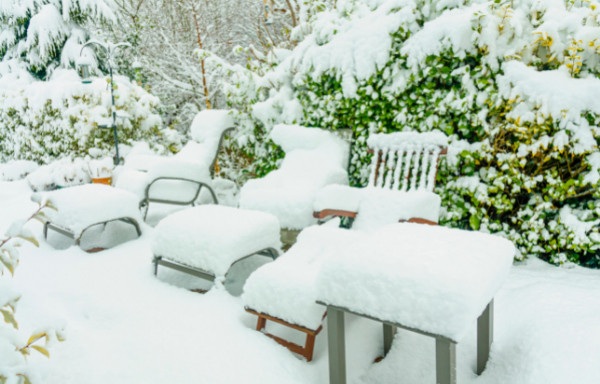 Think about how your furniture will interact with your garden

If you have artificial turf, this is something to consider before buying furniture. Check that there are no sharp edges on your chair feet and your artificial turf will stay in pristine condition! A well-made artificial turf should be very hardwearing and can hold the weight of furniture for weeks at a time without worry.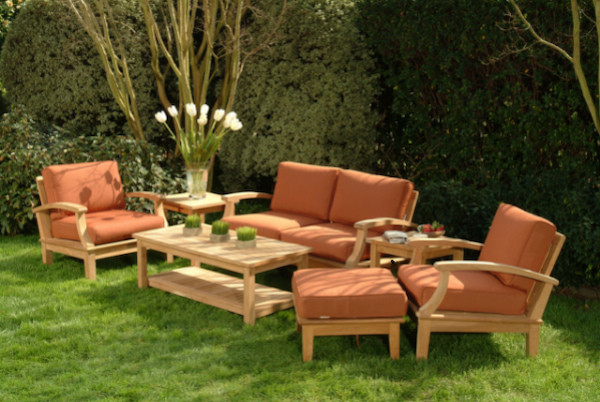 Invest in quality pieces that will last years

Remember: when you buy cheap, you buy twice. This old saying is a cliché, but that's because it's true! You really get your money's worth when it comes to your garden and its furniture, and when outdoor furniture looks cheap, it really looks cheap. Plastic and wicker resin tables and chairs may save you some money in the short term, but they tend to discolor and become brittle over time.
Cheap furniture needs to be replaced more often than well-made furniture, so it's always worth buying thoughtfully over what's cheap right now. Shop your furniture carefully, and be sure to check customer and company reviews before making a purchase. If you're on a budget, it's better to spend your money on the furniture you'll use the most, like a durable dining table or a comfortable lounge chair.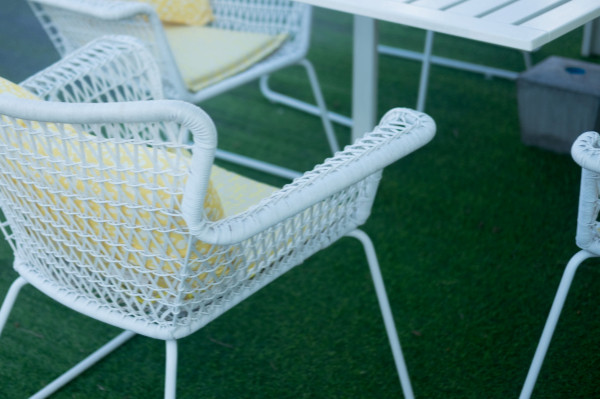 Consider purchasing furniture with multiple uses

Get the most out of your furniture. If you want your patio furniture to be dual purpose, why not look for furniture that can be used for more than one purpose? If you have guests, choose a stool or ottoman that doubles as extra seating. Check out a bench that you can also use as a dining table or buffet table. Choose a side table that can be used as a footstool or one that can be used for storage! Make the most of your space by investing in multifunctional furniture - who said furniture can only serve one function?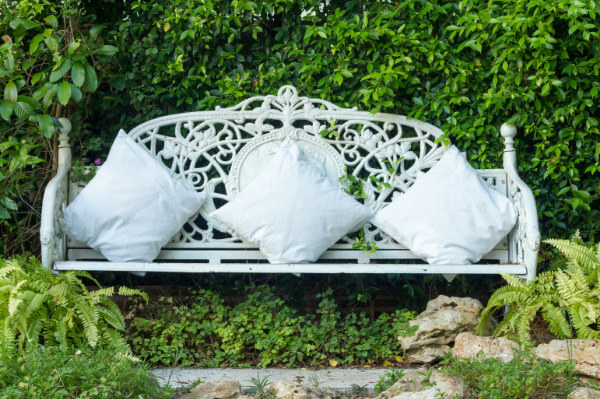 Carefully choose your colors and materials

Once you've chosen rough criteria for your furniture, it's time to consider aesthetics. When it comes to garden furniture, you're not limited to wood tones or neutrals. Consider using contrasting colors and textures—for example, dark wicker furniture looks great on artificial turf, especially when paired with light-colored waterproof pads.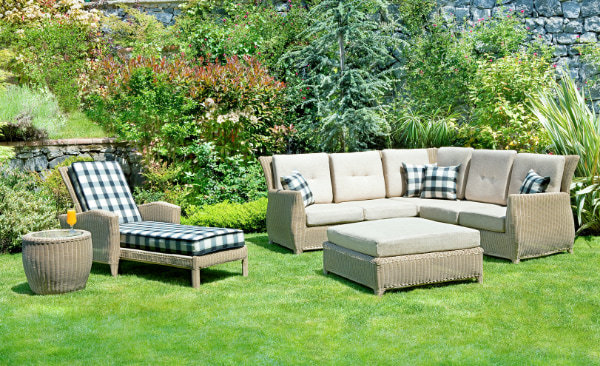 Don't neglect soft furnishings


To get out and use your garden as much as possible, use all-weather soft furnishings. An all-weather rug or some extra chair cushions can make your outdoor space more inviting. If you have artificial turf, why not light up your garden path with outdoor lights that match your furniture? Even when the sun goes down, your guests will see a bright green garden that maintains the same fresh colors all year round!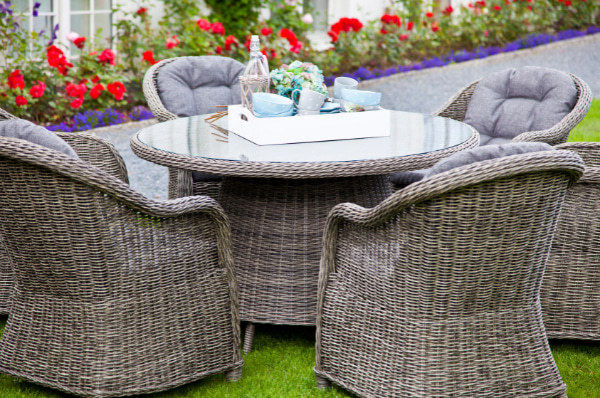 If you are redoing your garden and want a low maintenance lawn, UdineGrass is the only artificial grass you should consider. Our turf is made from highly resilient nylon (polyamide) fibers that combine the long-lasting properties of nylon with the soft, comfortable feel of polyethylene.
We use UdineGrass to ensure your artificial turf looks longer, even when you're entertaining every weekend! So whether you have pets, active kids, or just want to avoid a muddy garden, artificial turf is a great option.
We know you have to touch artificial grass to experience its realism, which is why we offer free samples to all of our customers.
Are you looking for the best artificial grass?

Are you looking for the best artificial grass for your garden? UDINE GRASS is committed to providing the highest performing artificial grass for home sports fields and more. As one of the world's leading suppliers, our grasses are specially developed through years of research and innovation.
Our UDINE artificial grass stands out from the crowd, ensuring you can enjoy the best solution for your tennis court. You can
contact us
and
get a free sample
, we guarantee a quality solution to ensure players can play their best games, and you won't have to deal with lengthy and expensive maintenance schedules!